Oh HEY friends-- welcome back! Hope your spring break was epic in the best way possible, and that you're psyched to be back: only basically two more months left in the semester, crazzzy.
Over break I managed to get my hands on a copy of LOVE magazine (the one I kept on yabbing on about), and besides the fact it weighs a ton, it's quite a fun read. The first half of the issue is set up as an A to Z, filled with clothes, designers, models, artists, and actors, and the second half has more fleshed out articles about everyone from Iggy Pop, Lily Allen, Kelly Brook and Angelica Huston, to articles on Courtney Love, up and coming singers, and a photoshoot of Kate Moss' boobs (well, not quite, but basically. Katie Grand obviously loves the ta-tas, becuase there's a good amount of them throughout the mag). It's interesting in that a lot of the people featured aren't necessarily new "it" celebs, quite a few of them have been around for a while. It's obvious that everyone involved had a lot of fun putting the issue together, it comes through in the playful and upbeat content and layout. While I might not be head over heels in love with it, I'm definitely quite smitten.
Here are a couple of things I LOVEd:
- The use of Page Three girls for a photo entry on t-shirts
-The silver Hogan bag ... that I can only seem to find a photo of in gold:
-The photos: they're big, they're glossy, they're lush, and they just look so good. ex:
-Glenn Obrien (editorial director of Interview magazine): "If you love someone set them free. And if they don't come back, hunt them down and kill them."
-Kelly Brook: from pin-up model, to West End actress. She was considered too curvy to be a high-end fashion model, but she definitely rocks the voluptuous sexy: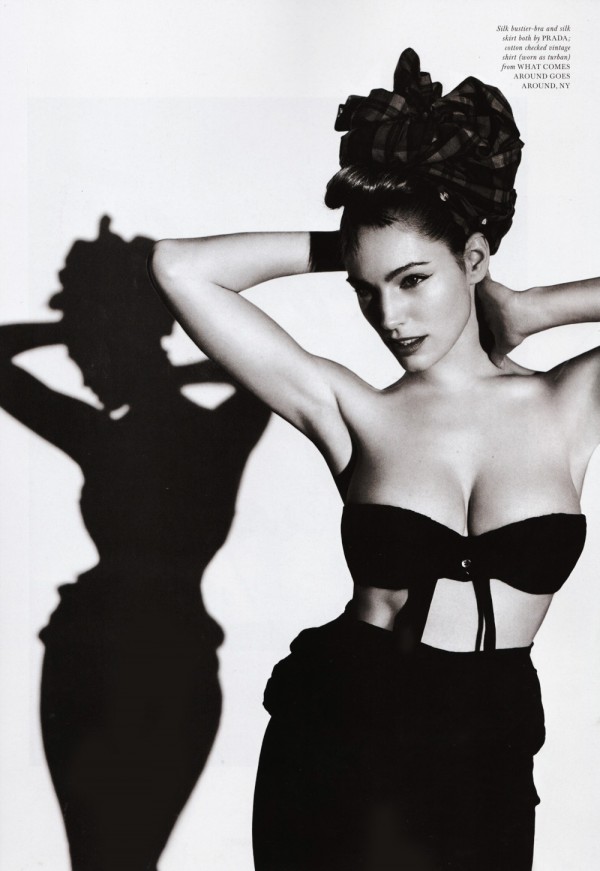 -The fact that Marc Jacob's favourite love song is "You Are My Sunshine."
-Model Oluchi Onweagba, who I wasn't familiar with before-- she's gorgeous: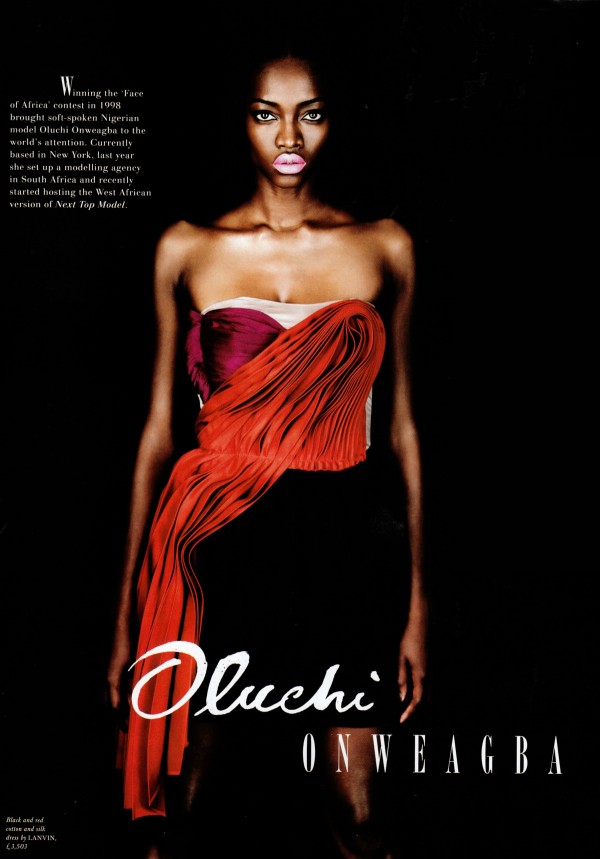 ... and the list could go on... but this is starting to get a bit out of control.
images via www.thefashioncult.com, models.com,