The other day, I was researching the early 20th century design house
Drecoll
when I came across this website with sketches from a house called
Premet
, a Parisian house that was open from 1911-1931. All of the images on antique print dealer Elisabeth Legge's site are from 1921-1930, but most of the sketches look like they're from 1930, anticipating the tight, clean geometry of the rest of the decade.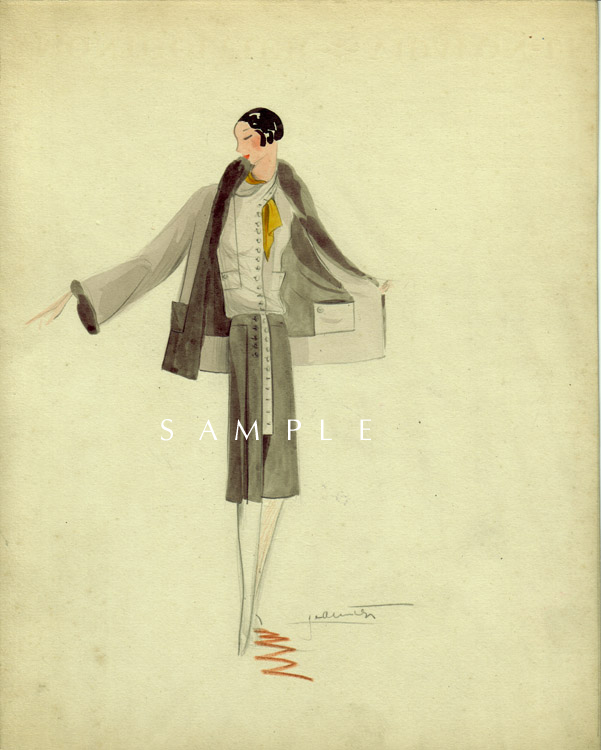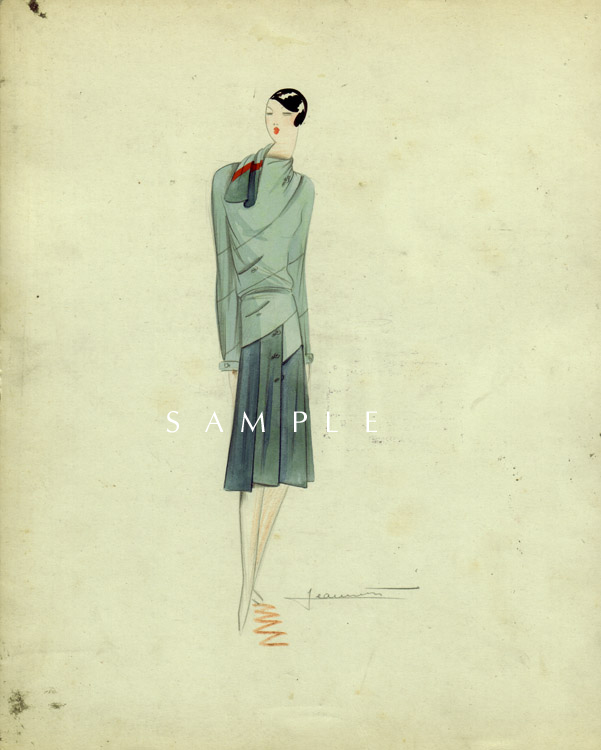 What really strikes me the most is the unnamed designer's brilliant use of color. The above slate blue and red is an enviable color combination, and there are better ones that follow: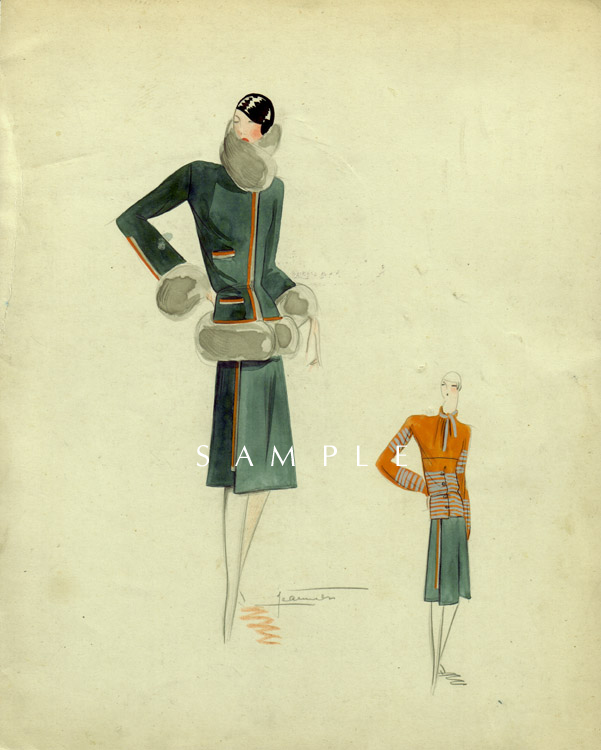 The geometry and the colors of this one are strongly reminiscent of the Fall 2010
Balenciaga
collection. (Except the Premet is obviously superior. And, you know, not ugly.)
What surprises me most is the fussiness of some of the clothes from the 20s. The early part of the decade was known as the "costume period," where the famous knee-length, dropped waist was paired with the 1910s's taste for "Oriental" embellishment. Minimalism really only came about in the late 20s, with the advent of Chanel's little black dress. But here, we see the house's taste for false hanging sleeves that recall the late Gothic period: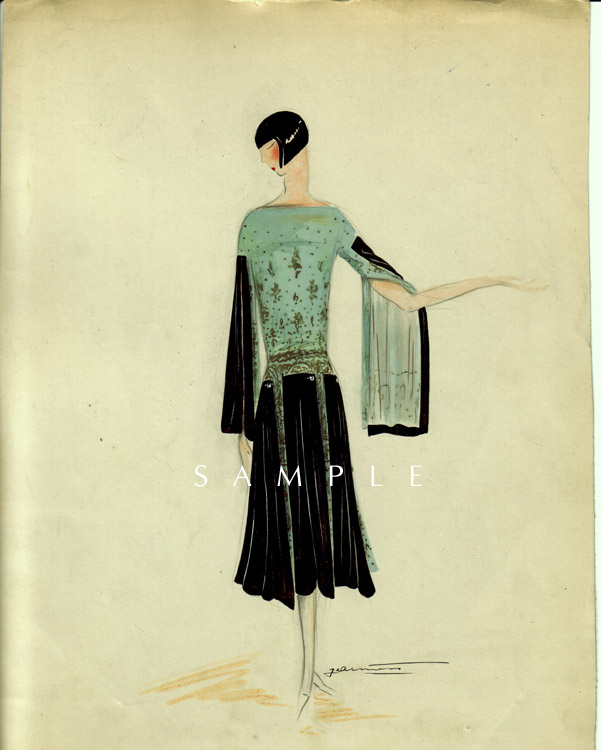 But my favorites are the evening gowns: light, clever, sophisticated and elegant.